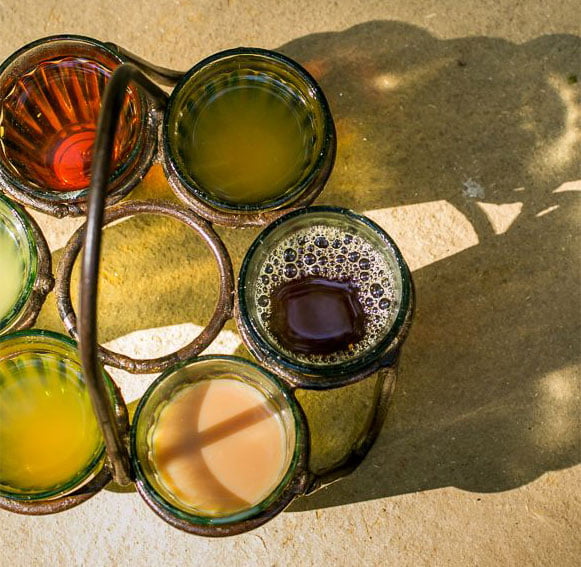 2 cups water
1 teaspoon tea leaves or as needed ½ to 1 cup milk
Sugar
Whole Masala:
3 to 4 black pepper corns
1 teaspoon ginger, minced
cardamom pods
Gound the whole masala in a mortar and pestle. Boil water, drop in tea leaves with ground masala. Add milk, sugar, boil furthe or 2 minutes or until desired brown color appears. Strai hrough the sieve and serve hot.
Note: To enhance the or flavor you can add cinnamon, saffron, int, lemon grass, fennel, honey or rose petals.
Home remedy: For sore throats or a common cold, add a fe asil leaves and a pinch of ground cloves to the masala chai.
Serves2